01 sustainability
Khanum's is a proud slow luxury fashion brand and only produces garments once an order has been placed. The brand was founded with the intent to create timeless, investment pieces whilst challenging the underlying sentiments of throwaway fashion and overconsumption. We intend to create beautifully constructed garments that can be worn for a lifetime, championing neutral tones and classic tailoring over trend-driven design. We are committed to continually improving our sourcing and supply chain practices in order to ensure our garments are made in the best possible working conditions and that the materials we use will have the lowest possible impact on the environment. We want our customers to feel they can hand down our garments to future generations and know that together we have created a more sustainable future.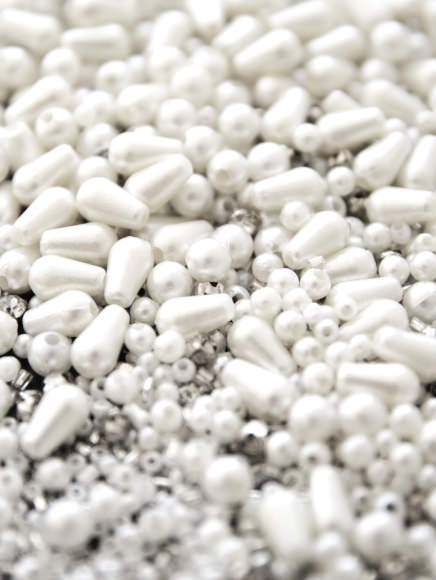 Embellishment
At Khanum's, we want our signature embellishments to do good, as well as look good; which is why we are constantly researching ways we can improve the beading we use in all of our production to ensure eco friendly materials are considered further. All our designs, are hand embroidered and hand embellished and we aim to further our attention to our craft in order to ensure each embellishment is sewn to last, to be a reliable pillar of your wardrobe for years to come.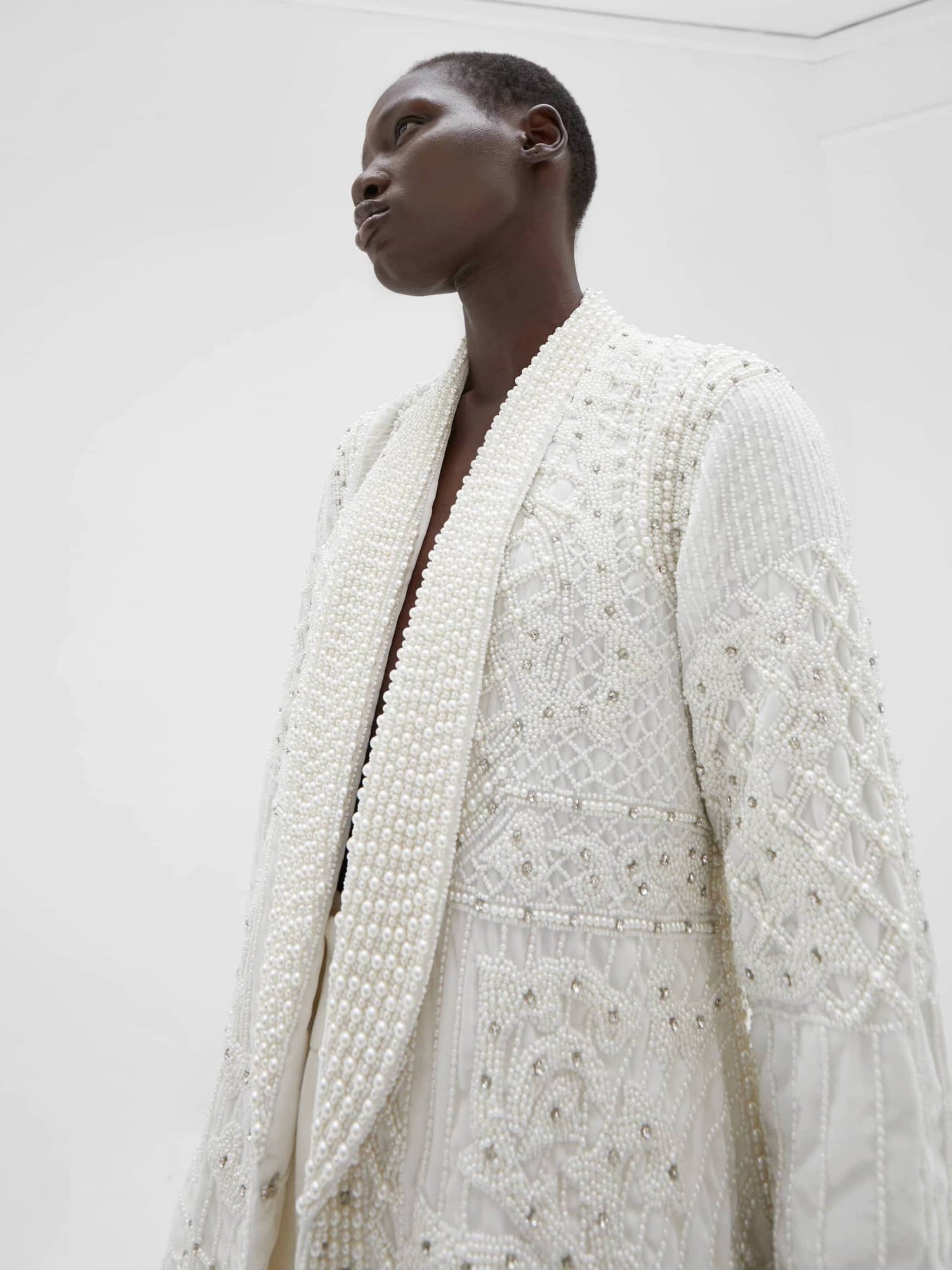 timeless design
Khanum's embraces timeless dressing. By pairing classic, seasonless styles with Artisan craftsmanship, we aim to reduce trend-led consumption and the carbon footprint it entails. Through our dedication to our craft, we hope to create garments you can cherish and build a meaningful connection with so that you can care for and celebrate them for years to come.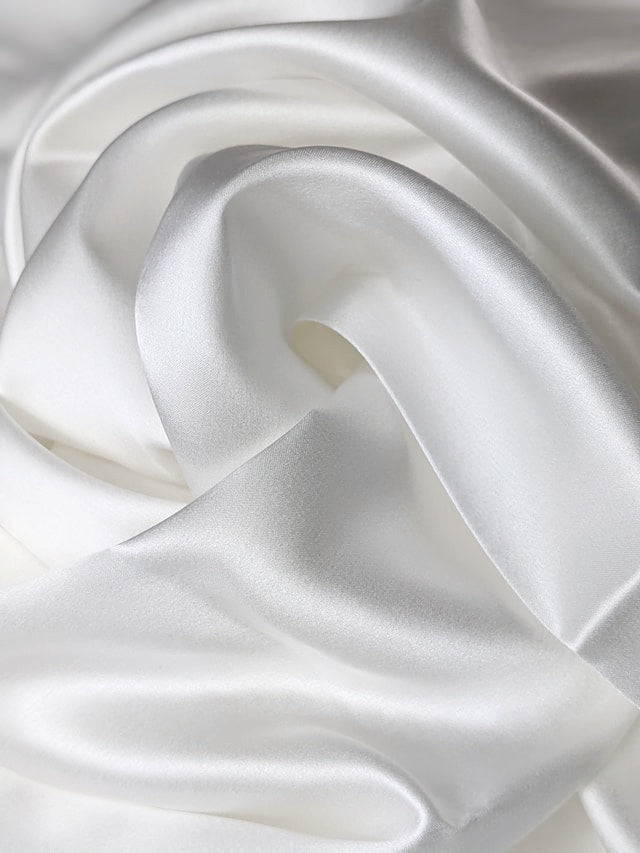 fabrics
We are always aiming to do better by minimising our contribution to raw material production, to prevent waste and dead stock which is why we aim to operate on a pre-order basis. We also take pride in recycling off cut fabrics to produce accesories. We aim to use responsibly and ethically produced materials and are constantly researching further eco-friendly fabrics for use within future collections.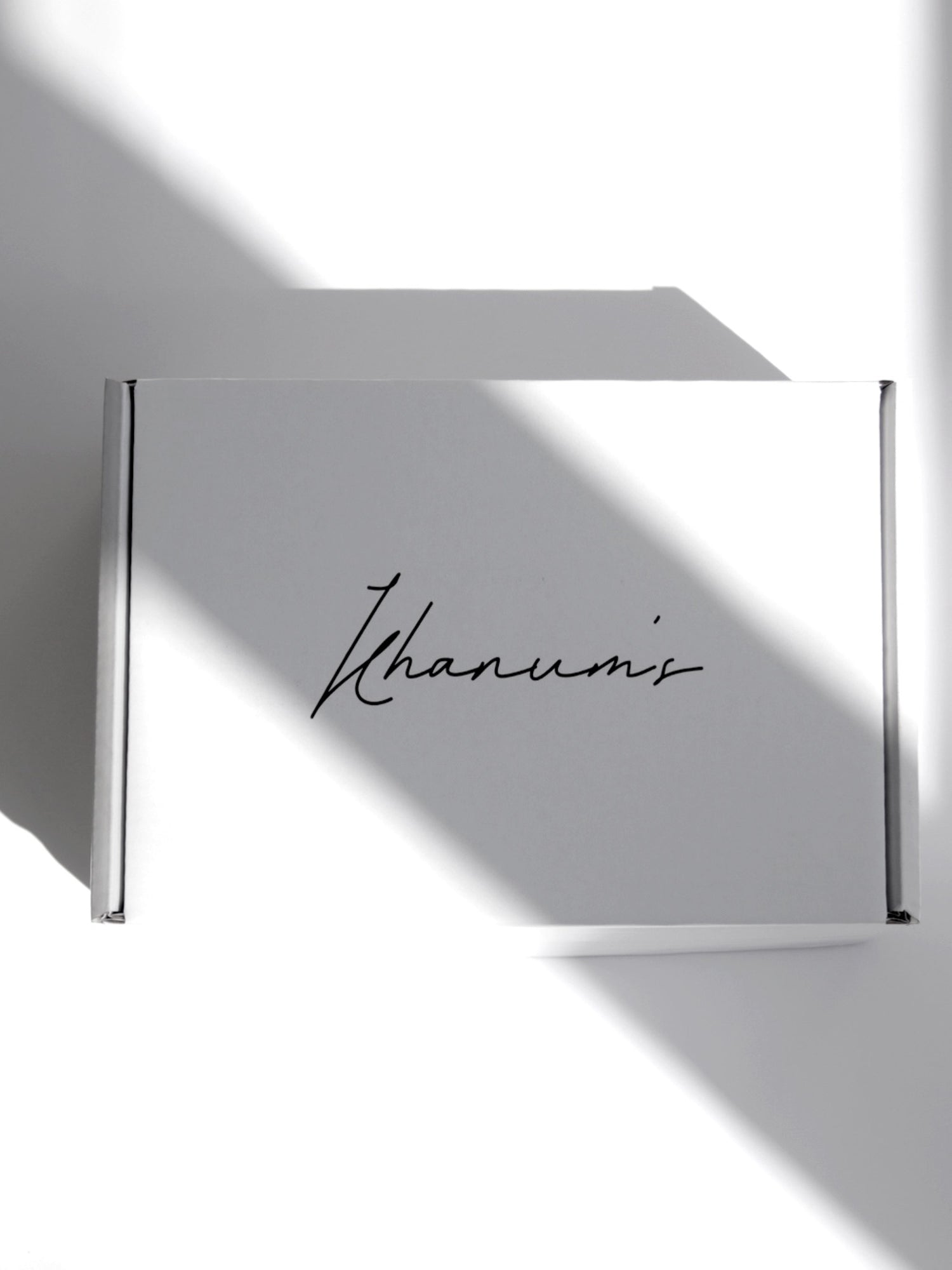 recycled packaging
Our gorgeous packaging doesn't have to be costly to the environment, which is why we have switched 90% of our packaging to FCA approved recycled or biodegradable materials. We are always aiming to improve our practices and are actively working to eliminate all single-use packaging throughout our supply chain, to instead favour reusable and compostable methods.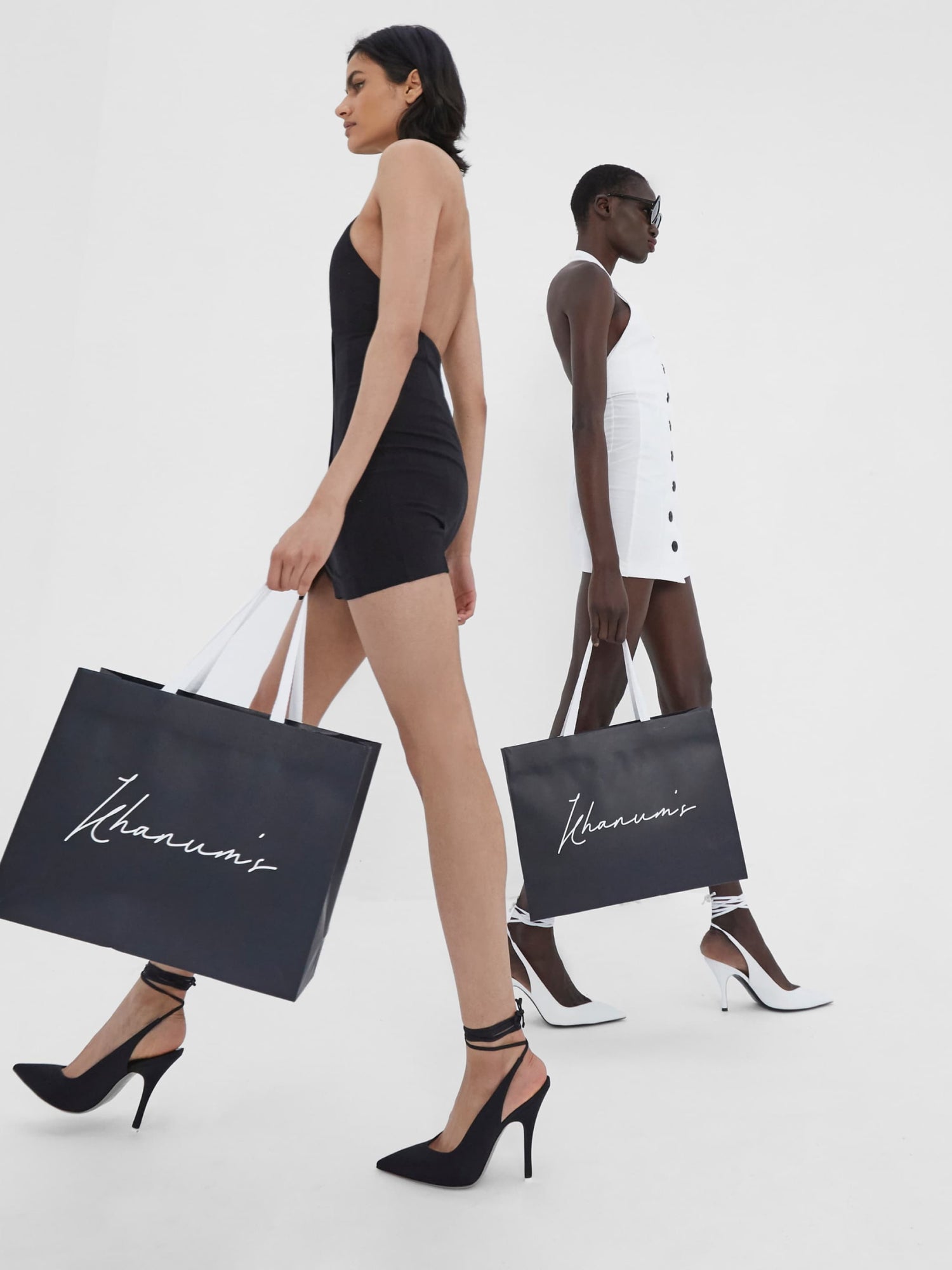 CARBON-NEUTRAL SHIPPING
We are continually searching for ways to influence positive change in the way we shop. This is why we've partnered with DHL to ship every order on their GoGreen service which offsets carbon emissions for every package as they commit to achieving net-zero emissions by 2050.