CARE GUIDE
As a Slow Fashion Luxury Brand, Khanum's deeply encourages customers to care for their clothing. Every Khanum's garment is produced upon order, designed with longevity in mind and are constructed to be worn season after season. In order for your garment to serve you a lifetime, we have a specific care guide to ensure the lifespan of our intricate creations.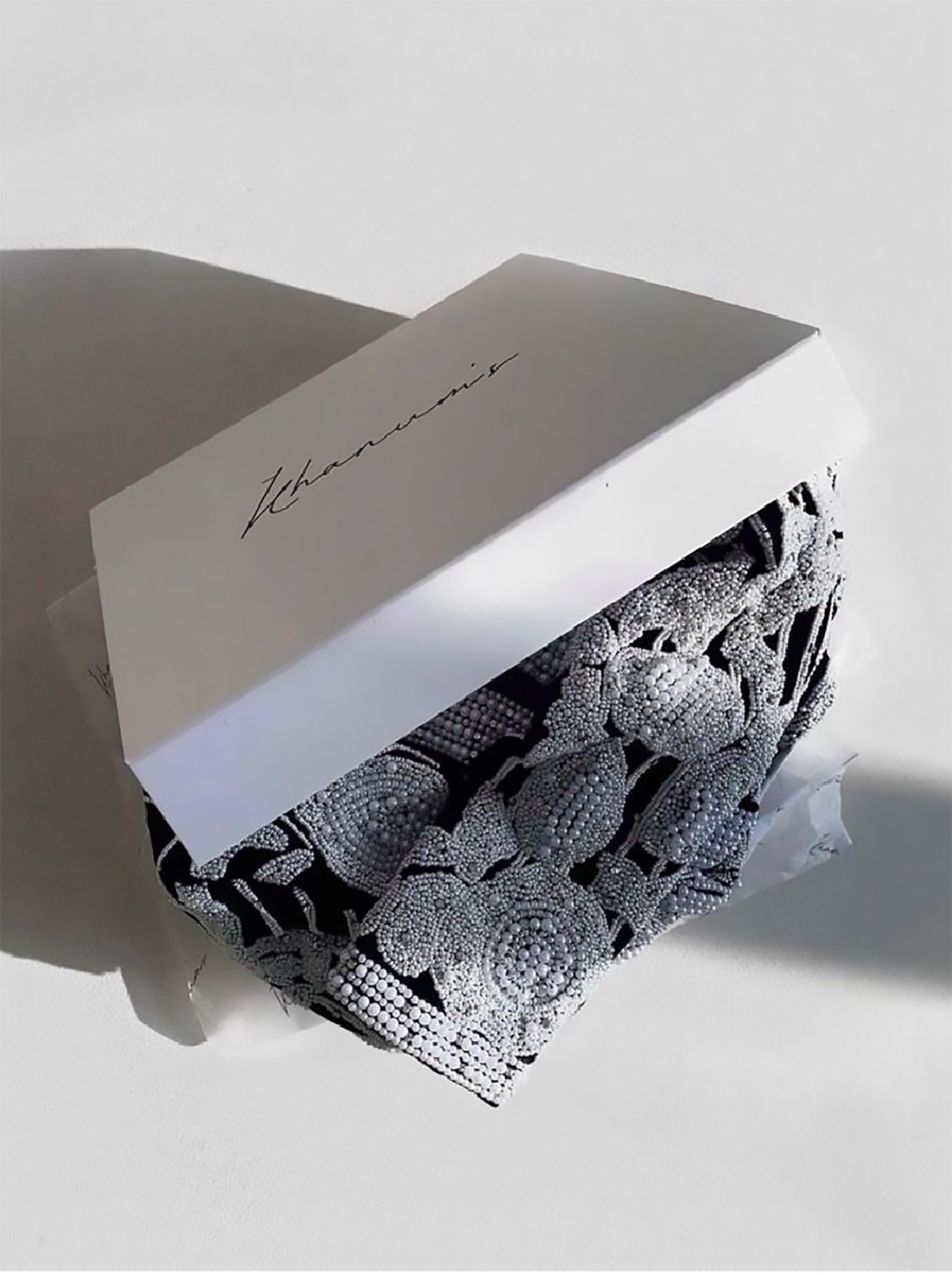 REDUCE
Khanum's garments are designed with elegance and timelessness in mind. We take great pride in designing non trend led designs. We want our products to still remain fashionable through decades so customers can wear them despite temporary fashion trends. We aim to assist in the reduction of clothing production and consumption in order to prevent waste.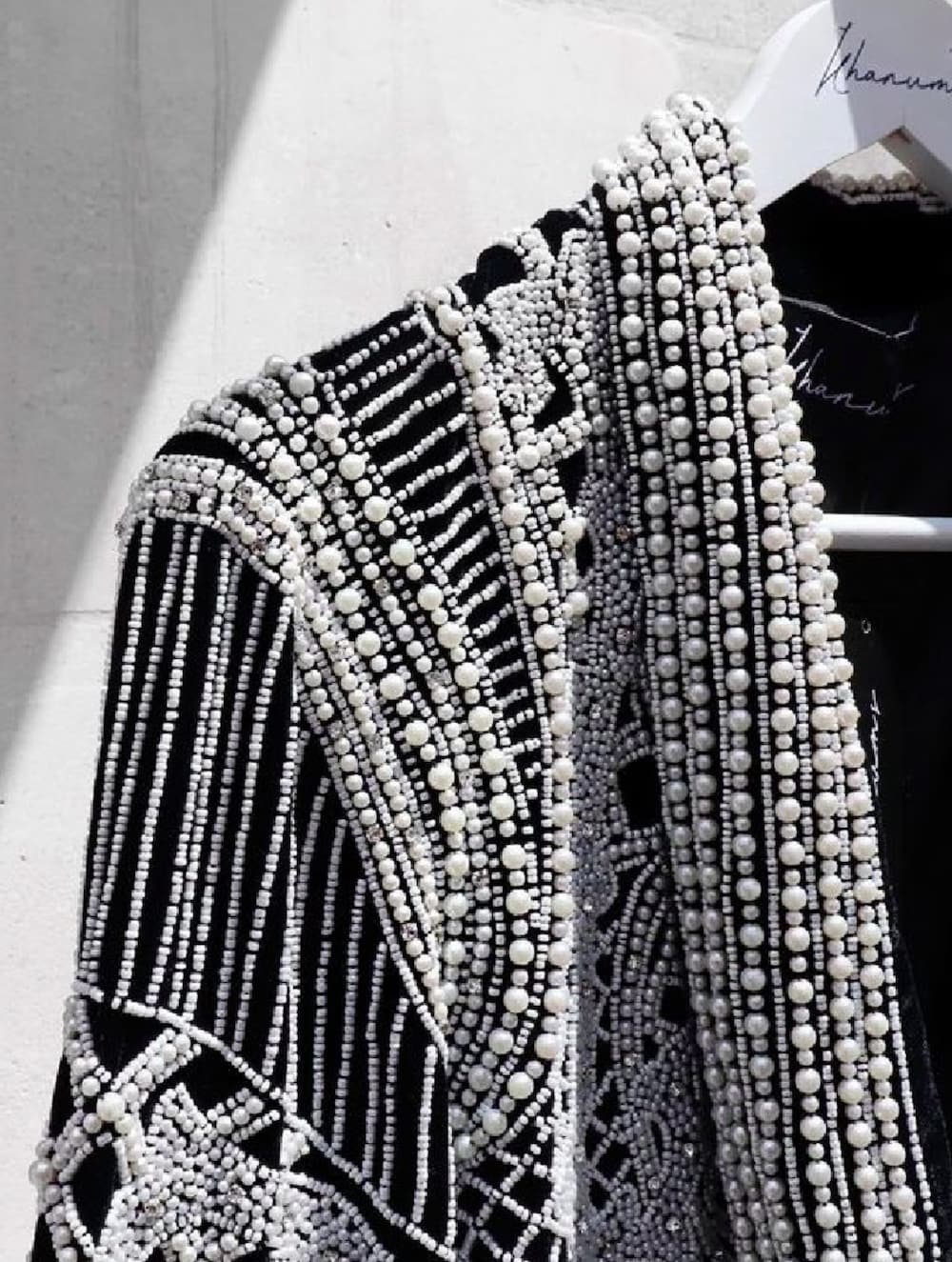 REWEAR
We want to encourage minimising our fashion footprint and normalise re-wearing outfits. Khanum's seek talented artisans that are skilled at garment making and construction. We aim to produce high-quality garments with sustainable and long-lasting fabrics so customers can re-wear their favourite Khanum's outfit over and over again.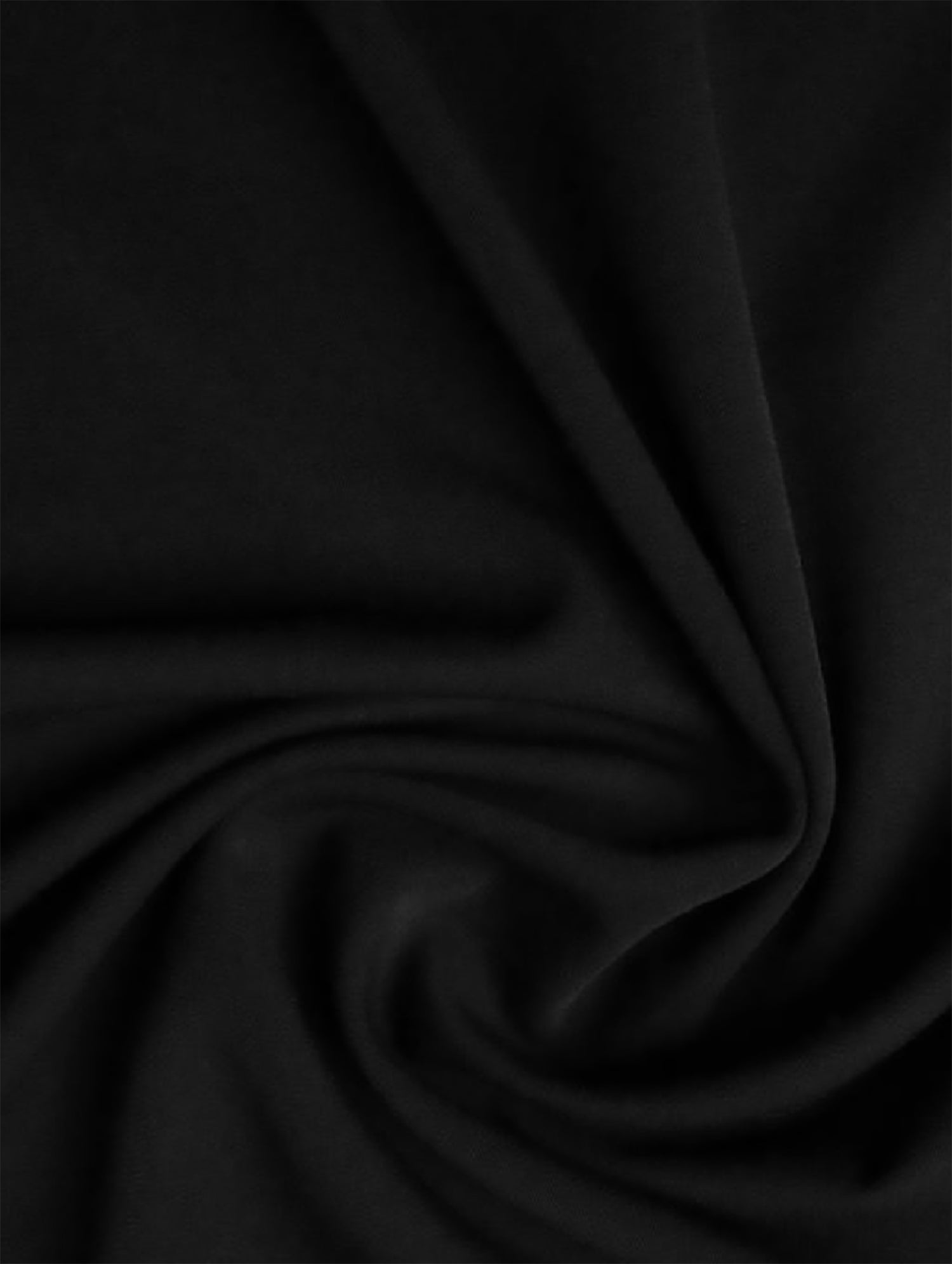 RECYCLE
Another way to prevent more clothes from going to landfills is to recycle our garments. Recycling our garments can be achieved in different ways, we can donate our clothes to a recycling centre or even up-cycle them ourselves.  Whether it be turning a dress into a matching top & skirt, or using cotton shirts to make headbands or blankets. This would help keep the circularity of fashion that we desperately need these days.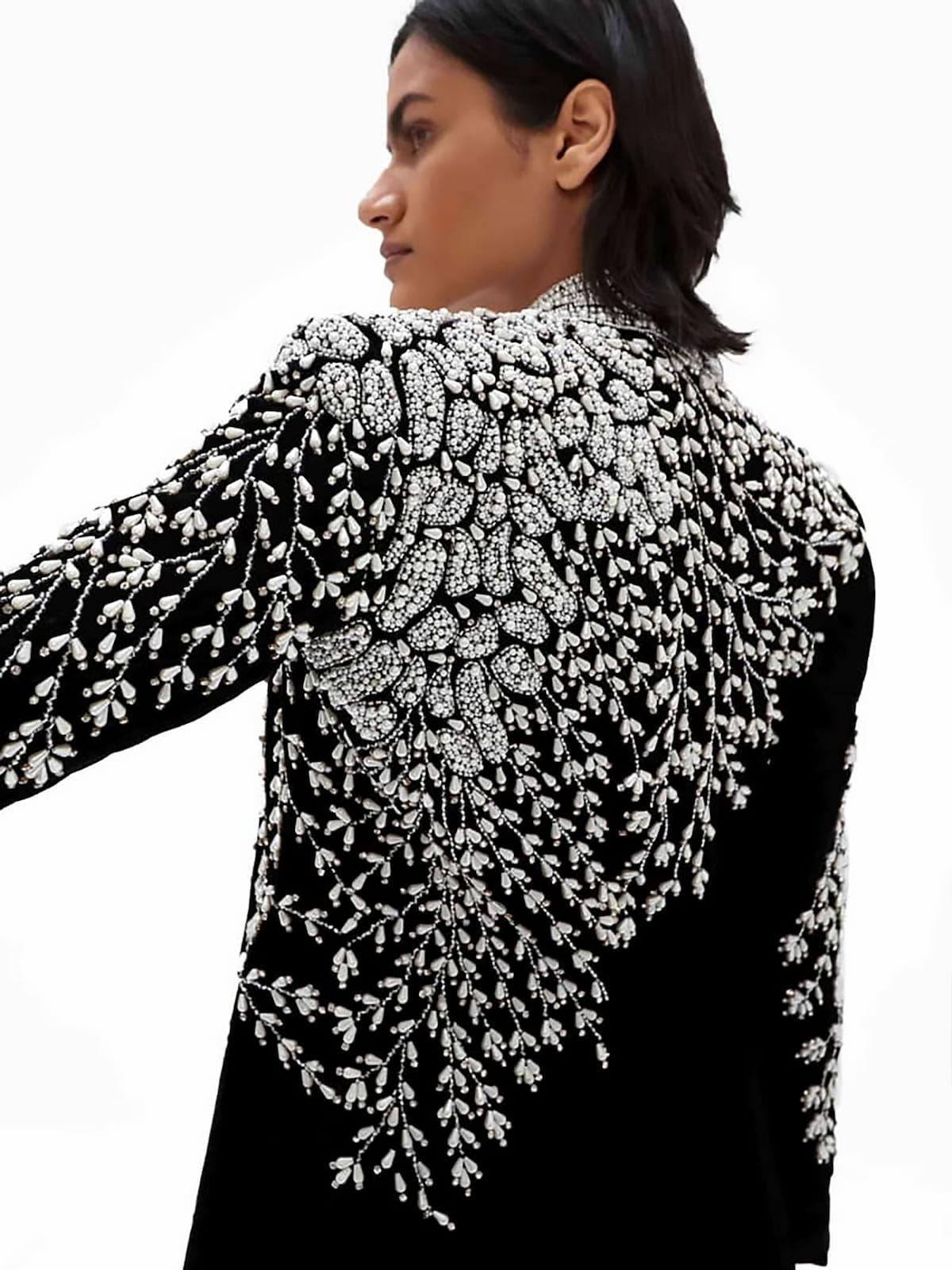 REPAIR
Even high-quality garments can be damaged due to unexpected circumstances. Whether it's a snag or a loose button. But it doesn't mean we should throw this away. Instead, we could repair our garments to prolong its life.
We are invested in ensuring the lifespan of our products, which is why we offer two generous repair options (subject to terms and conditions):

1. Send us your gorgeous garment to repair in-house.
2. We can reimburse your repair costs incurred from a garment specialist after being provided with a receipt.

For more information on this process, please email info@khanums.co.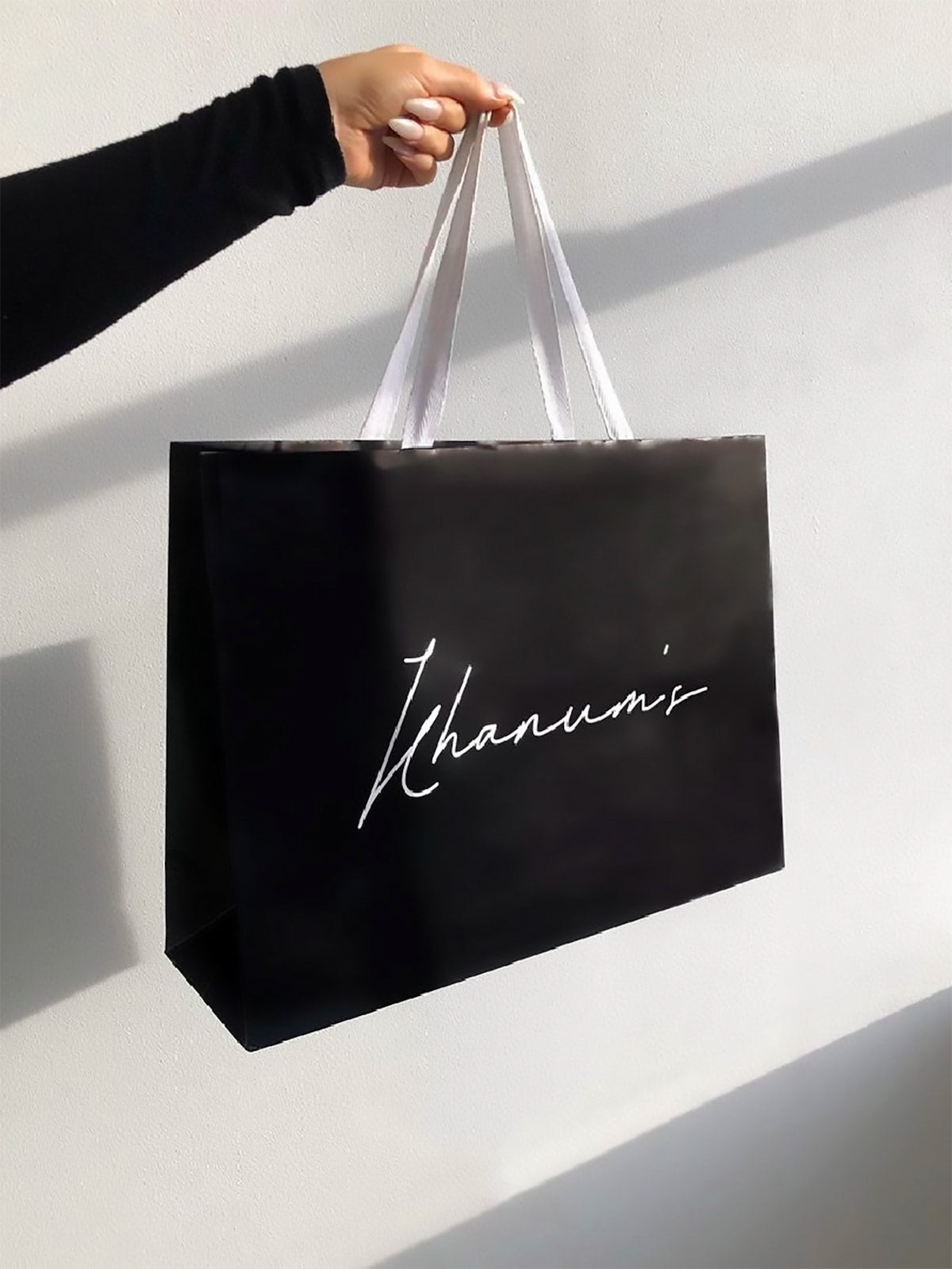 RESELL
The last way to contribute positively to the fashion industry is to resell old clothes that we no longer wear. Not only is this a great way to free up some room in our wardrobe, but it will also help prevent perfectly wearable clothing go to waste. Since our designs are timeless and high quality, customers can resell their used Khanum's garments without worry. Our garments can be passed down for years while still being fashionable and wearable.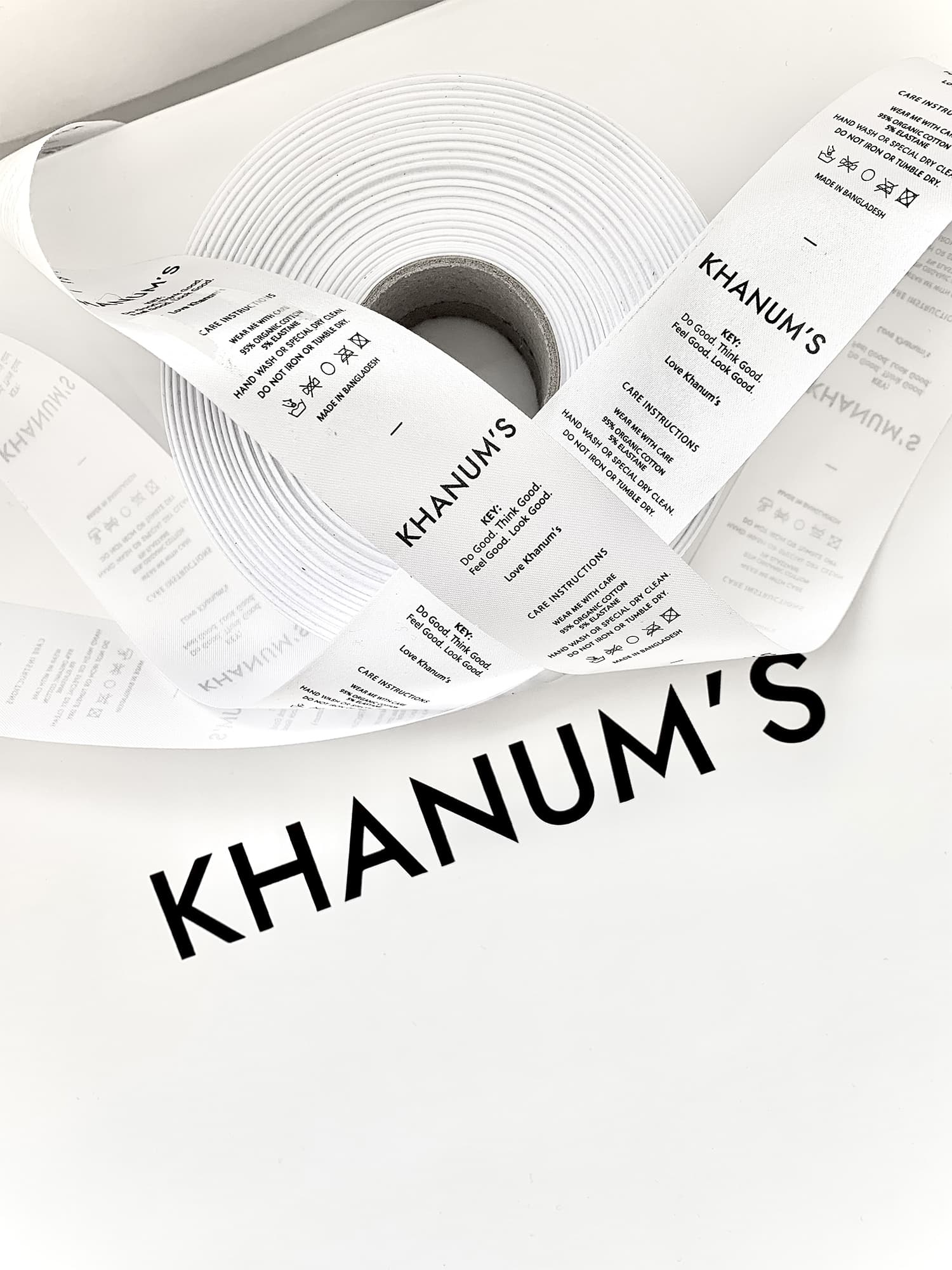 CARE LABELS
To prolong the life of our garments, we encourage customers to wash them according to the instructions inside our garments. This will ensure garments won't be damaged during cleaning and fabrics won't deteriorate.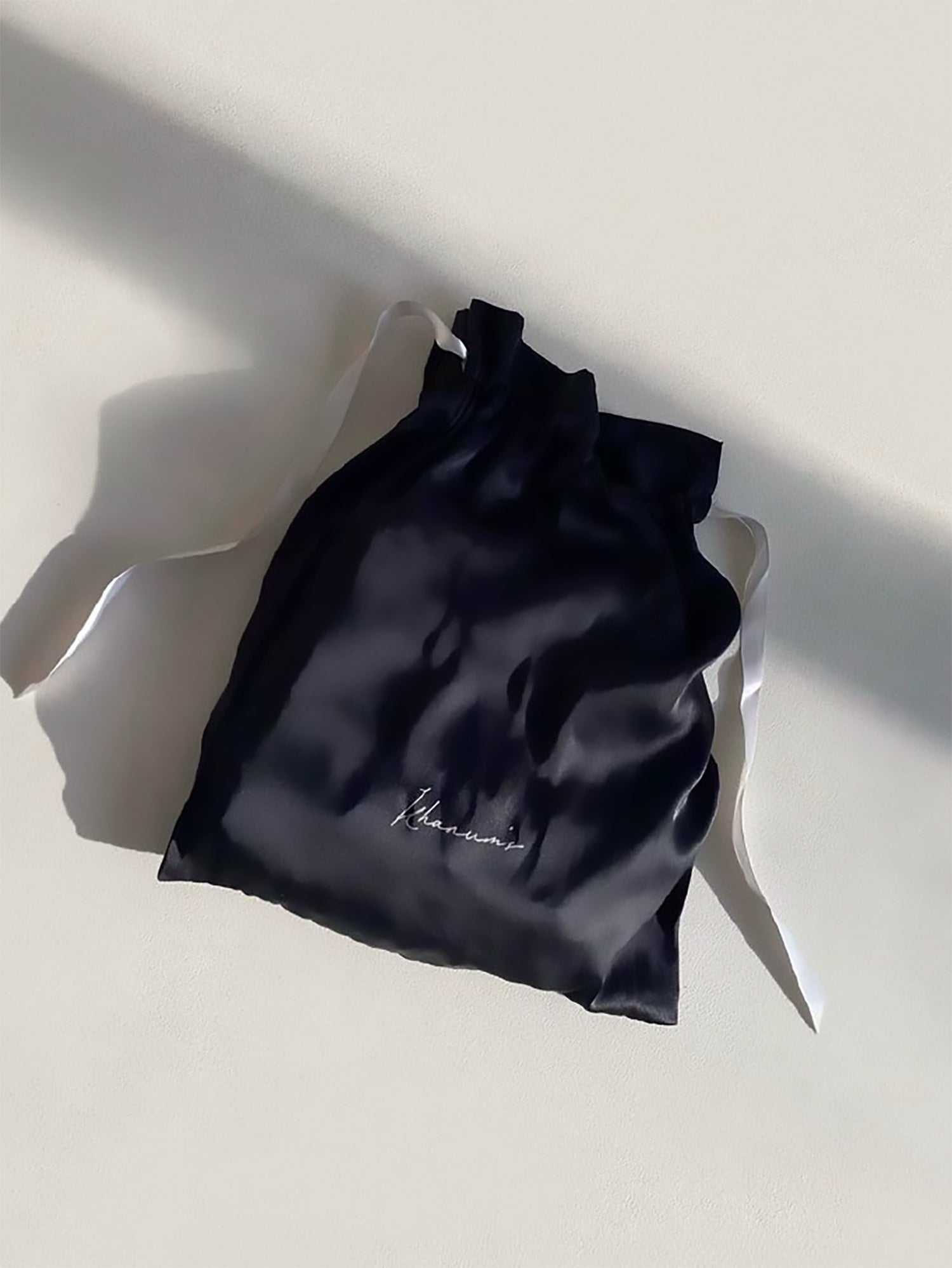 GARMENT BAGS
Every purchase comes with one of our gorgeous recycled satin dust bags or suit carriers to ensure our intricate craftsmanship is stored correctly from the moment it leaves our workshop. Make sure the garment is clean and aired before it is stored away and ensure that there is suitable space to hang the cover within your wardrobe to avoid it being crushed and damaged. This will prevent dust or moth damage or other objects from damaging the garments and prolong their life.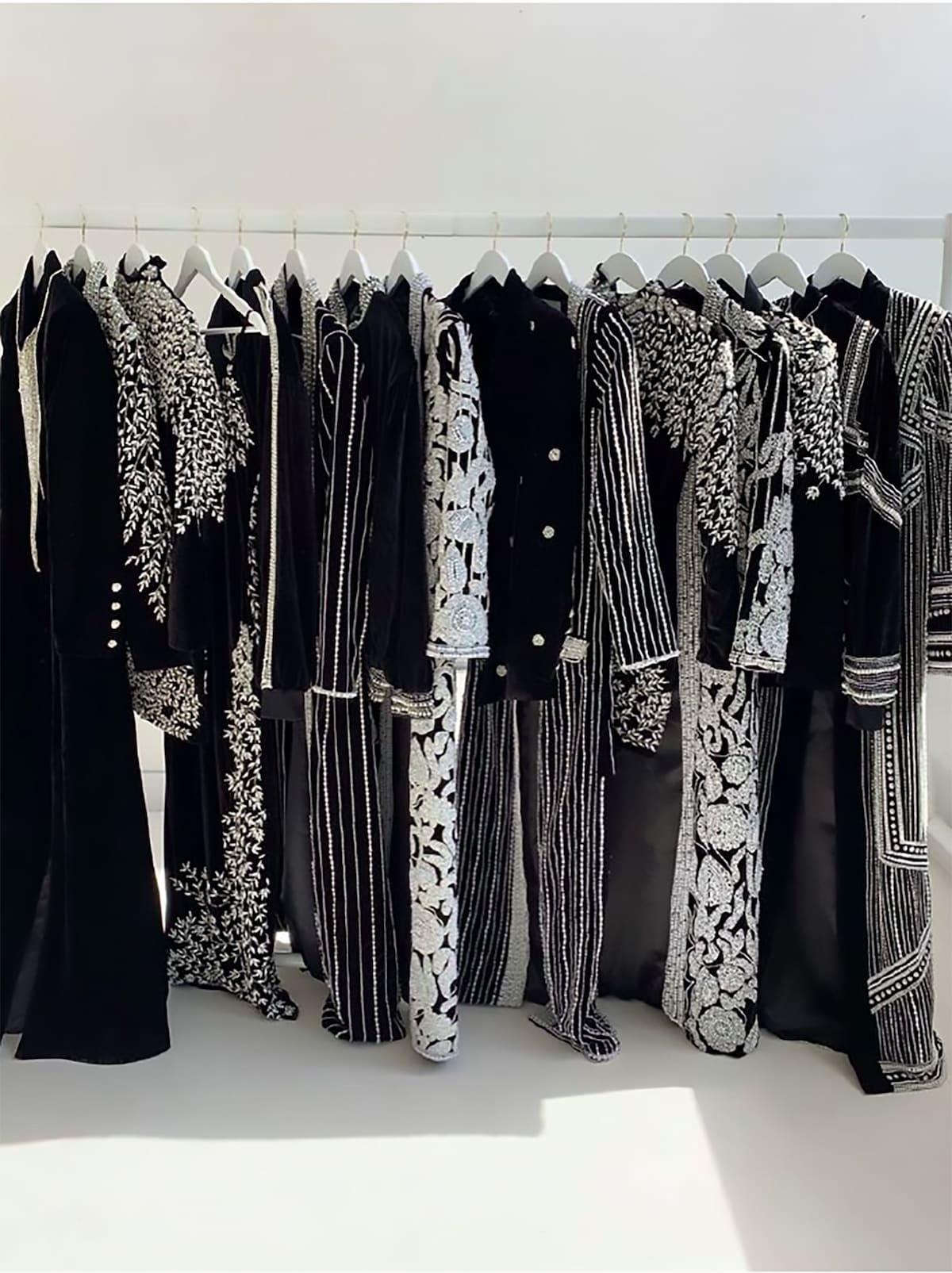 RENTING
We have partnered up with By Rotation to ensure that everyone can still wear Khanum's without breaking the bank. Our partnerships enable customers to rent our garments for an affordable price. Renting clothes will help save some money and avoid more fashion industry waste.